Resources & Links of interest
Sun Sounds of Arizona
Sun Sounds of Arizona provides audio access to print information to people who cannot read or hold print material due to a disability. Sun Sounds broadcasts the reading of over 200 local and national publications 24/7 from our studios in Tempe, Flagstaff, and Tucson. All reading is done by hundreds of trained volunteers.
We are available on the radio, smart home devices, and internet, as a live stream or podcast. Sun Sounds also helps listeners in hospitals and residential facilities around the state.
Sun Sounds bridges the information gap between current print media and people who cannot use it because of a disability.
Mission: Sun Sounds of Arizona provides audio access to information to people who cannot read print because they have a disability.
---

Ken Ralston, Cowboy Poet and Musician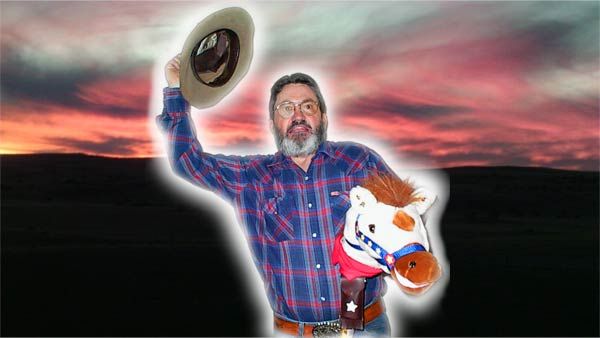 Ken Ralston is an Arizona native decedent from the earliest pioneer settlers of the Prescott and Camp Verde areas. His love of the cowboy culture comes from childhood years on his grandparents farm in Prescott and later participation in many a folk festival and cowboy poetry gathering. His love of cowboy song and poem was inspired by Arizona folk icons Tony Norris and Warren Miller.
These days he stays busy with his camping chuck box manufacturing business and can be reached through his website contact page.
 
---
KAFF Radio - Flagstaff AZ >>  https://gcmaz.com/kaff-legends/
 
---
Cowboy Poetry;  Cowboy and Western Poetry at the Bar-D Ranch
---